A Full-Service Marketing Agency forAmazon and eCommerce Brands

We build pathways that bring customers to you
Ranked as the #1 Marketing Agency for Amazon by Clutch, Influencer Marketing Hub, & Make Use Of
Retail is changing. Are you ready?
You deserve a partner that understands the multiple facets of Amazon and multi-channel eCommerce marketing  in this day and age. As a full-service marketing agency for Amazon and eCommerce brands, we will educate, collaborate, strategize, and grow with you.
Skip the learning curve. Nuanced Media has the established best practices to help you quickly achieve your eCommerce and Amazon goals.

No need to create a new department or hire additional staff. When you work with us, you get a new eCommerce division of your company at a fraction of the price. 

We have worked with 100s of partners. We know what to do, what to analyze, and how to focus on getting you a return on investment as quickly as possible.

We value the security of our partners and take your confidentiality very seriously.  We are insured for any breaches of data, so you can rest at ease.
We are here to make you successful. No bull and no hedging the numbers. Candor and transparency are what we are founded on. We will tell you what works with your products, digital campaigns, margins, brand position, and what doesn't. We will educate, collaborate, strategize, and grow with you.
Multi-Channel eCommerce Marketing Agency
Amazon
Amazon represents 48% of e‑commerce sales and 46% of product search in the United States and a growing percentage worldwide. We can help you become more successful on the largest e‑commerce market place on Earth.
E-commerce
 We can help you fuel your growth via latest e‑commerce marketing strategies including influencer outreach, affiliate, and social media marketing or focus on more traditional e‑commerce strategies such as website design, SEO, email marketing, and PPC. 
Wholesale
Focusing on traditional distribution channels is still a core component to the retail business. We can help you establish additional distribution networks  or leverage existing channels for maximum brand impact.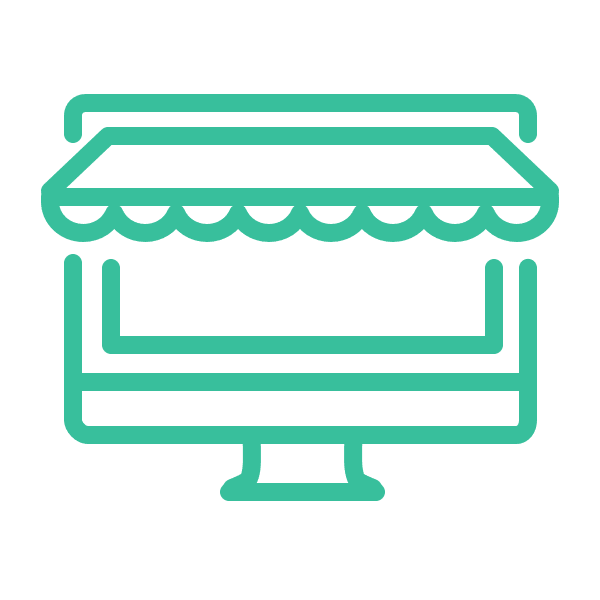 Marketplaces
Are you interested in the viability of alternative marketplaces such as Etsy, eBay, Walmart, or Target? We can help you get setup and grow in these market places while protecting your MSRP and MAP pricing. 
At Nuanced Media, we think of ourselves as your brand champions. We will help your brand be successful via a strong eCommerce principles and Amazon best practices. When you work with us, it is like getting a division of your company that exclusively focuses on eCommerce and marketing for Amazon. As a full-service marketing agency for eCommerce and Amazon, we will educate, collaborate, strategize, and grow with you. 
Custom Marketing Services for Amazon
Accelerate your sales on Amazon by working with an agency specialized in doing business on Amazon. Our specialists know the ins and outs of the Amazon Vendor and Seller marketplaces, how it relates to the rest of your brand, and the best way to grow on Amazon.
Keyword Research & Listing Copywriting
Find the right keywords and create benefit driven content based on research to effectively communicate with your customers.
Vendor to Seller Management or Transfers on Amazon
Fine-tune your Vendor or Seller account or transfer from Vendor to Seller on Amazon to recapture your revenue and go beyond.
Graphic/Image Development
Take your existing product photography to the next level with benefit driven annotations and concepts proven to increase conversion. 
Brand Registry Support
Gain control of your Brand Registry and leverage it to maximize your brand's impact on Amazon. 
A+ Content Development
Create strong visually stunning and value driven A+ content that not only will increase conversion, but will help you cross sell your product catalog. 
Analysis & Strategy
Understand what numbers matter and the next steps to take in order to get the most out of your Amazon Seller marketplace. 
Storefront Design & Development for Amazon
Showcase your brand, tell your story, cross sell your products & drive more sales.
PPC Management & Optimization
Increase total sales while decreasing your total advertising cost per sale (TACoS). 
Product Launch
Focus on the core components to a successful product launch on Amazon whether you are just starting out or already have 100 products on Amazon. 
What Do You Gain When Working with Nuanced Media?
Diversify and increase your revenue streams with an effective multi-channel brand strategy that encompasses a strong eCommerce website, compelling influencer, affiliate and social media marketing, wholesale optimization, and multiple online marketplaces such as Walmart, Target, and eBay.
Influencer Marketing
Collaborate with the right influencers who's audience would love your brand and wants to hear about it.   
Wholesale & Retail Consulting
Find the right retailers and/or distributors to take your brand to the next level via good old fashion shopping. 
Affiliate Marketing
Drive sales without spending a dime. Leverage existing publishers to establish brand awareness and make sales. You only pay when someone purchases.  
Social Media Promotions
Amplify your brand via social media channels such as Instagram, Pinterest, Twitter Facebook, and more. 
Website Design & Optimization
Increase your customers' lifetime value by building a website that converts and automates cross sell and up sell offers. 
Media Buying
Gain an unfair advantage over your competition by getting access to exclusive media buying exchanges such as Amazon DSP.     
Product Syndication & Review Agregation
Broad cast your products & customer reviews to the world via syndication which enables you to  take sales & inventory per marketplace. 
Marketplace Set-Up & Optimization
Increase your sales by listing your products in more marketplaces to take advantage of their loyal customer base.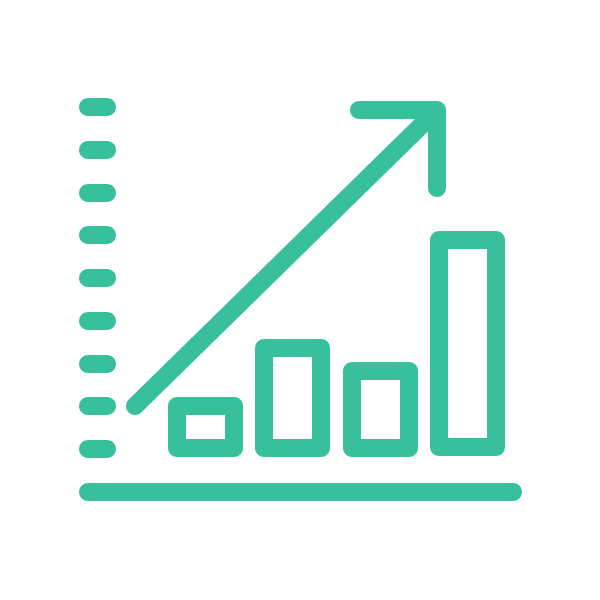 Forecasting & Projections
Discover the what the revenue possibilities and costs are based on real eCommerce assumptions and projections. 
Fulfillment & Inventory Management
Automate your inventory management from multiple marketplaces to make order management a breeze. 
MSRP & MAP Enforcement
CRO Optimization, Cart Abandonment Recovery, Affiliate Networks, and Retargeting.
Advanced Analytics & Reporting
Discover the 5,000 foot view of how your company is really doing base on your net profit, most profitable sales channels, and more. 
100s of Millions in Online Sales
Delivering stunning brands, relatable products, and results oriented marketing strategy and execution
U.S. Based, Representing Partners Globally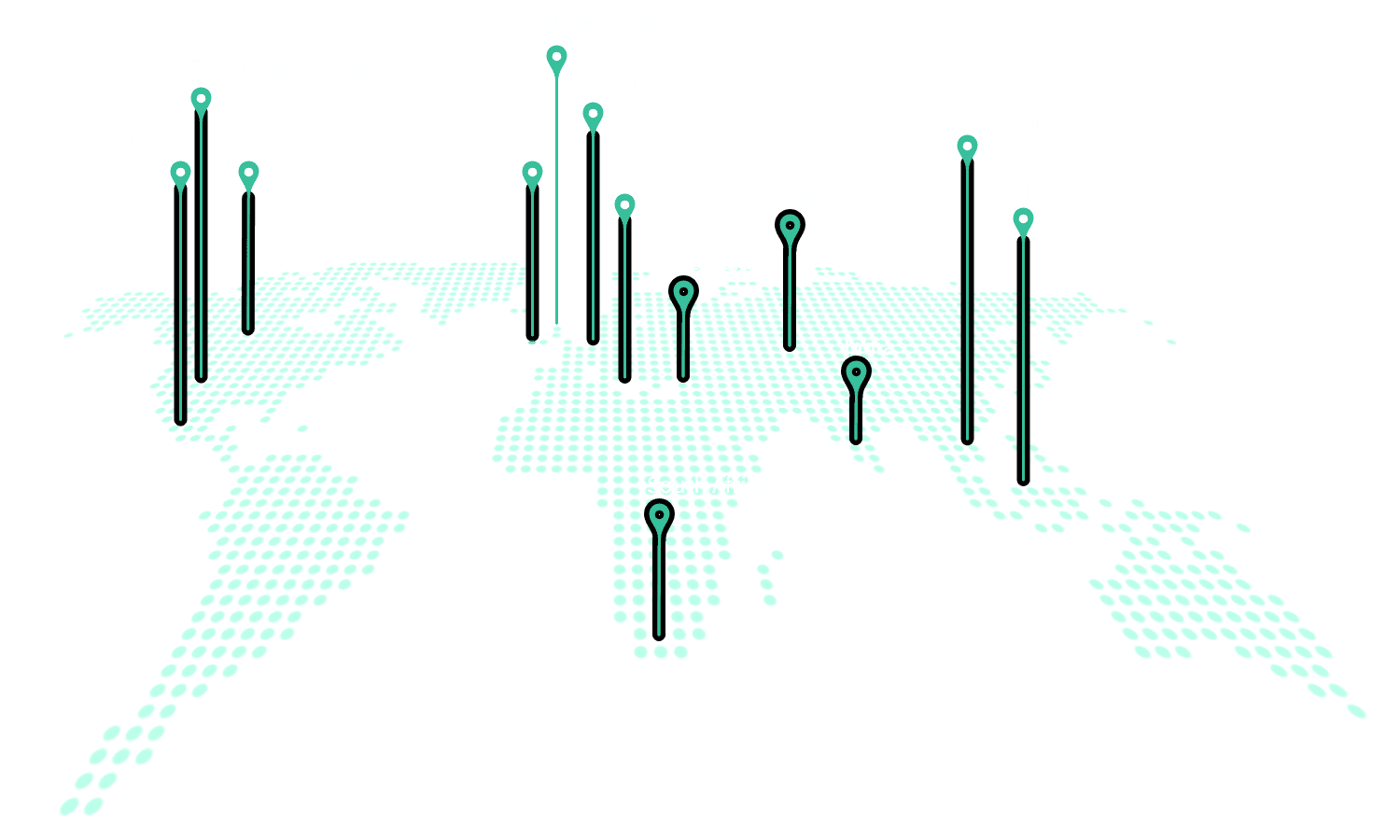 Meet Your eCommerce Specialists Team
Leverage a plugin and play framework  that acts as a division of your company. Your full-service marketing agency for eCommerce and Amazon is ready to encompass every unique aspect of your organization. By partnering with Nuanced Media, you are gaining the services of not just marketers, but consultants, designers, photographers, strategists, web developers, educators, and more.
Strategists
Your strategists focus exclusively on eCommerce marketing and has seen it all before. They are an integral part of your team focusing on making your short and long term goals are reality. 
Marketers
Your marketers live in the world of eCommerce. They understand what to do and more importantly what not to do. By working with a number of partners in a varity of industries, they can step up your brand's game.
Designers
Your team of designers are passionate about how to visually convey the value of your products and brand. They specialize in the ins and out of making your brand stand out in a competitive marketplace.
Developers
Your team of developers can take your brand to the next level when it comes to your website or setting up automation to protect you from MSRP/MAP violations, control inventory sales, and much more. 
Consultants and Educators
Your team of consultants will help educate your internal team on all of the best practices that they have learned while selling 100s of millions of dollars online. 
Innovators
You team of innovators knows what is happening now but what is coming down the road. By leveraging this team, you will always be ahead of the next trend gaining a strong competitive advantage. 
Build your business for the 21st century customer
Our business is looking for an agency that can help with a multi-channel marketing approach. What does a marketing agency do?
A marketing agency helps businesses grow and achieve overall brand goals through a wide range of services, such as SEO, E-Commerce Website Design, Social Media Marketing Email Marketing, and more. Nuanced Media focuses on multichannel digital strategies for both ecommerce and Amazon clients. We're not only an Amazon PPC agency, we customize our strategy for each client in order to drive sales and increase overall brand awareness.
The digital agency our eCommerce business currently works with lacks Amazon expertise. What is agency specialized in Amazon marketing?
A digital agency specialized in Amazon marketing offers custom servicesto businesses that are already selling or looking to sell their products on Amazon. Nuanced Media is an industry leader that uses best practices to optimize your business's potential to thrive on Amazon and other eCommerce platforms.
We are looking to hire an agency for our eCommerce business, we want to know how to pick the best eCommerce marketing agency. What is a way to verify an eCommerce marketing agency?
What kinds of industries and businesses does Nuanced Media work with?
As an agency specialized in doing business and advertising on Amazon, we select businesses that have promising growth opportunities, strong leadership, and communication. Those are the factors we evaluate when deciding who to work with rather than select industries or businesses. Each industry comes with its own unique sets of challenges and we will gladly take on all of them.
I have been traditionally B2B, can Nuanced Media help me go B2C?
Amazon is a great place for businesses to sell directly to their end customers. If you were traditionally B2B you can now cut the middle man and sell directly to those who value your products most. A reputable marketing agency for Amazon can help you establish your online presence and take your business to the next level.
Important things to know for an eCommerce or Amazon business.
Any consultant for Amazon marketing will tell you, compared to a storefront – brick and mortar type business, ecommerce (including Amazon) requires a significant amount of digital marketing. This would include content creation, customer targeting, digital advertisement, and much more. These elements are critical for the customer to be able to find the product they are searching for (or not searching for) and to make the product as intractable as possible for the potential customer.
What types of businesses do well on Amazon?
Businesses of all types have the potential to do well in ecommerce. How "good" a type of business performs on Amazon is relative from one industry to another. With ecommerce, the differentiating factors usually boil down to the business' marketing. If your product is good and you know how to target and persuade your customer then your business will do well on Amazon. For more information about your product, please speak with an Amazon seller consultant for more accurate forecasting information.
Should I expect my margins to increase or decrease if I sell exclusively on Amazon?
This question is a little complicated to answer without context but when considering the fluctuations in margin when transitioning to e-commerce, the most important factor to consider is "time". Initially, margins could decrease as products might be sold at a loss in order to drive up visibility and awareness of your product or brand. An e-commerce marketing agency can help you set a thorough strategy in place and your business could easily see sales, and ultimately profit margins, increase over time.
Which is better, eCommerce on Amazon or having an eCommerce website?
The answer is BOTH. Multi-channel ecommerce is a powerful strategy that allows businesses to capture customers no matter where they are. Leveraging already existing infrastructure, such as Amazon, allows businesses to target potential customers where they already are, on the world's largest ecommerce platform. Coupling Amazon with a business's own ecommerce platform means that either return customers or potential customers can cut out the middleman and buy directly from you.
Our current Amazon PPC campaigns are having unsatisfactory results. We want to know how to advertise on Amazon effectively. What are some tips on how to advertise on Amazon?
Amazon PPC campaigns should be set up strategically and tailored to your brand goals. Each campaign should focus on a specific product family and keyword match type. It is important to constantly optimize your campaigns by adding irrelevant search terms as negative keywords, adjusting target bids and budgets, and carefully monitoring metrics like ACOS (Advertising Cost of Sale) and CPC (Cost-Per-Click). This is why our Amazon PPC management services are always personalized to your business and products.

My Amazon Business wants to know how to market products off of Amazon. What are some ways to market Amazon products outside of the Amazon platform?
Aside from advertising your Amazon products directly on the platform, there are opportunities like affiliate partnerships, email marketing, social media marketing, SEM, and more. Nuanced Media believes in taking a multichannel, full-funnel approach tailored to your brand.
My Business is fairly new to Amazon and is looking to increase sales through advertising. How does Amazon advertising work?
You can advertise on Amazon in multiple ways, including PPC (Pay-Per-Click). Examples of PPC campaign types include Sponsored Products – Auto, Sponsored Products – Manual – (Phrase, Exact, or Broad) and Sponsored Brands. These campaigns allow you to target specific keywords and products to display ads to your target audience on Amazon. Through ongoing PPC optimization, you can continually improve the performance of your ads.