Understanding the Difference Between Amazon Vendor & Amazon Seller
A 
re you planning to sell your products through Amazon? If so, you've probably discovered several of Amazon's fulfillment options and need to decide which of the two you'll choose from:  Seller Central or Vendor Central. Amazon will give you the options to sell either through a first-party or a third-party partner, with both of them offering two their own pros and cons. 
If you decide to become a first-party vendor, then you'll be using Vendor Central as a manufacturer or distributor. This allows you to sell items in bulk to Amazon, which in turn allows Amazon to sell those items under its own brand name to its massive number of customers.
You'll be able to easily tell which items are being sold by Vendor Central partners because there's usually a description that states "ships from and sold by Amazon"
On the other hand, if you do decide to go the third-party vendor route, you'll choose the Seller Central account. You'll be able to use Fulfillment by Amazon (FBA) so the company can process and ship every one of your orders. Or if you wish, you can handle all aspects of the shipping yourself.
In this article, we'll be going over the pros and cons of using each of these offerings so that you can come to an informed decision on which options work best for your needs.
Amazon Vendor Central
Amazon Vendor central is typically used by direct manufacturers and distributors. If you are planning to sell through Vendor Central then you'll be known as a first-party seller. This will allow you to act as the supplier, selling your products directly to Amazon in numerous quantities.
To become a part of Vendor Central you'll need to be invited into it, this is the only way to gain entrance to this program. Most of the time these sellers will begin with a Seller Central account, growing their business and generating demand for their products.  Eventually this will attract the attention of Amazon to purchase their product in bulk through the Vendor Central program.  If a company is selling goods through Vendor Central, the description "ships from and sold by Amazon" will appear on the order page. 
Amazon Vendor Central Pros
Here are several pros you can expect from using Amazon Vendor Central:
Consumer Confidence
By deciding to sell your products through a first-party seller like Vendor Central, your customers will have a higher level of confidence since customers are aware that your product is being sold by Amazon. The Amazon seal of approval will give customers the assurance and confidence of placing an order through Amazon, something that isn't really felt with third-party merchants with barely any recognition.
Advertising Opportunities
Amazon Marketing Services (AMS) provides brands with powerful tools with all sorts of features for getting their products in front of customers. Amazon Marketing Services will allow vendors to increase demand with keyword-targeted advertising campaigns made to boost traffic to Amazon product pages. While both vendor and sellers do have access to professional Amazon Marketing Services, Vendor Central users will have a superior platform to run AMS advert campaigns.
Managing your campaign and layering your keywords into your product is important for success. 
Simplified Business Model
Working through Amazon is considered a much simpler process with Vendor Central compared to Seller Central. For vendors, the main objective is to fill out orders on Amazon, billing, and circumventing chargebacks.
In the case of a seller, especially those who use FBA, they are responsible for things such as sales reconciliation, tax liabilities, lost inventories, and other such costs. Having a primary purchaser on Amazon is far simpler than servicing hundreds or even thousands of individual purchasers an Amazon seller can potentially run into with Seller Central. 
Marketing Tools and Improved Content
If you are planning to sell through Vendor Central, Amazon will give you the option to participate in promotion programs such as Amazon Vine, which sends your products to the best reviewers around before they appear on the storefront, and Subscribe & Save. 
With a growing emphasis on the value of customer feedback as it connects to the quality of a product, user-generated content can also play a huge role in increasing brand trust and boosting sales.
Amazon Vendor Central Cons
Here are some cons you should be aware of with AVC:
Pricing Issues
Amazon doesn't follow the Minimum Advertised Pricing (MAP) guidelines from manufacturers as strictly as they should. Meaning that Amazon has and will adjust their retail prices whenever they want to based on their own personal algorithms. Something like this could lead to a seller losing out on additional revenue if it decreases their margins. 
Logistics Requirements
Amazon comes with specific and inflexible guidelines to fill out purchase orders. Vendors that are experiencing issues maintaining their stock or quickly fulfilling orders will be hit with a significant amount of chargebacks which can consume a good chunk of Amazon sellers profits. 
Losing Control Over Brand
The company branding or even their product can be a large advantage and contrast for sellers if they properly manage and leverage it. Although, Amazon sellers have a huge chance of losing control over their brand messaging once they start selling their products through the Vendor Central program. 
By losing control over your brand you won't be able to control how your product is represented on the Amazon Marketplace, products will be shipped through a brown Amazon box, and the seller's capability to customize the consumer's experience will be limited.
Amazon Seller Central
Amazon Seller Central makes up the interface that allows merchants to market and sell their products straight to consumers within the Amazon marketplace. By getting an Amazon Seller Central account you'll be known as either a marketplace or third-party Amazon seller (3P). Amazon sellers are supposed to be responsible for arranging and maintaining their seller accounts.
Amazon will offer both professionals and individuals a seller account. The professional seller accounts need monthly subscriptions, which will also make analytical tools available, preferential marketing treatment, and a couple of other features any professional Amazon seller will require to scale their business.
By becoming a third-party Amazon seller, there are two options available for fulfilling orders that are received through the Amazon marketplace. This will allow you to deal with all of the tasks of shipping, customer service and returns for the orders yourself or through a third-party logistics provider (3PL).
The other option is to allow Amazon to manage this process by enrolling for the Fulfilled by Amazon (FBA) program. If you do enroll for FBA, your company name can be included into the order page, your customers will see a description saying "sold by BRAND ABC and Fulfilled by Amazon" when they purchase one of your wares.
Amazon Seller Central Pros
Here are several pros you should be aware of: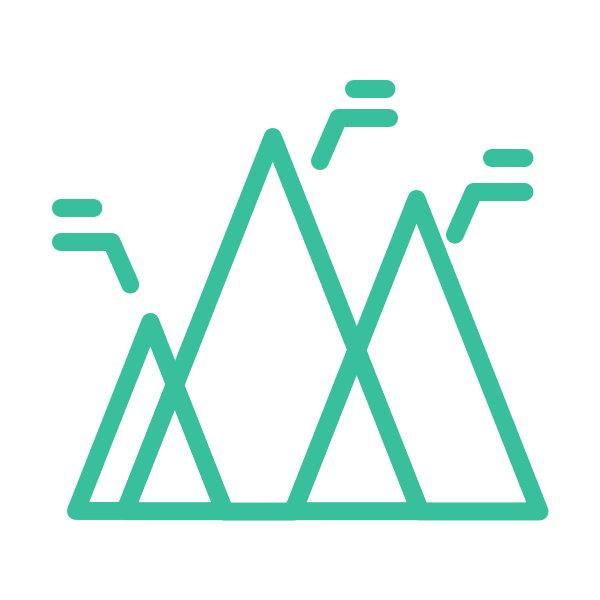 Analytics
Seller central shall provide a notable amount of customer data for free to the seller. You will be allowed to have access to Amazon consumer data that can help you be aware of informed consumers and product trends, such as who is purchasing products and the location they are based on.
This can be indispensable when choosing a third-party logistics provider. Deciding where it's best to ship from, and splitting inventory through various fulfillment centers can help save money and reduce the time of transit.
Control Over Prices
When you're the seller, you'll have complete control over the prices you set, so if you are using any other retail channels besides Amazon you'll be allowed uniformity. Furthermore, if you require a change to your price in order to match a competitor, the options to enable that are available.
Power Over Messaging
There will be times when a seller finds out that their retail partners or an unauthorized third party seller list older versions of their products with getting in contact with them. The listings will typically contain a limited amount of content and images. The only way you can gain control and prevent these unauthorized listings is by using a Seller Central account that is enrolled with Amazon's brand registry.
Amazon Seller Central Cons
Here are several cons you should be aware of:
Fulfillment Costs
At certain times the fulfillment or shipping cost can limit the chance to sell lower-priced products through amazon. The minimum charge for non-media FBA products that are less than a pound currently costs around $2.41, which doesn't include the additional commission that Amazon charges.
This will rapidly stack up depending on the size and weight of the products that a person is selling. This means that you'll need to have a very good grasp over the Amazon FBA costs and account for those costs into your decision-making process. 
Marketing and Sales Issues
Being able to have control over your Amazon marketing and sales is important for any Amazon seller out there, but most sellers are incapable of grasping the required knowledge to maintain control. Similar to any other storefront in the Amazon marketplace, the seller will need to continuously manage their store by updating their product description, marketing their products through various places, and monitoring consumer behavior.
Conclusion
Amazon has managed to become one of the first places a customer will visit when they are searching to purchase a product. If a company has not managed to come up with a strategy to reach out to these customers, it will be losing out on a huge chunk of the online marketplace. Still not sure if Amazon Seller or Amazon Vendor is right for your business? Reach out to our team of Amazon Consultants to learn more about the pros and cons.
Ryan Flannagan
Ryan Flannagan is the Founder & CEO of Nuanced Media, an international eCommerce marketing agency specializing in Amazon. Nuanced has sold $100s of Millions online and Ryan has built a client base representing a total revenue of over 1.5 billion dollars. Ryan is a published author and has been quoted by a number of media sources such as BuzzFeed, CNBC, and Modern Retail.