Your brand communicates who you are and what your value is to the customer
Nuanced Branding Technique
A Nuanced Media branding technique is based upon your business values, character, culture, and how visitors will remember you. It evokes emotion in your target demographic and empowers your business for future growth. The brand identity effectively portrays the value of your company.
abcdefghijklmnopqrstuvwxyz
Memorable, Relatable, Visually Appealing
Together as a team, our skilled designers bring your vision to life. What you've always imagined is perfectly crafted to represent your business.
Centers Around Your Business's Vision
We ensure that your new custom brand embodies the values, characteristics, and personality of your business. We work hard to help your business shine.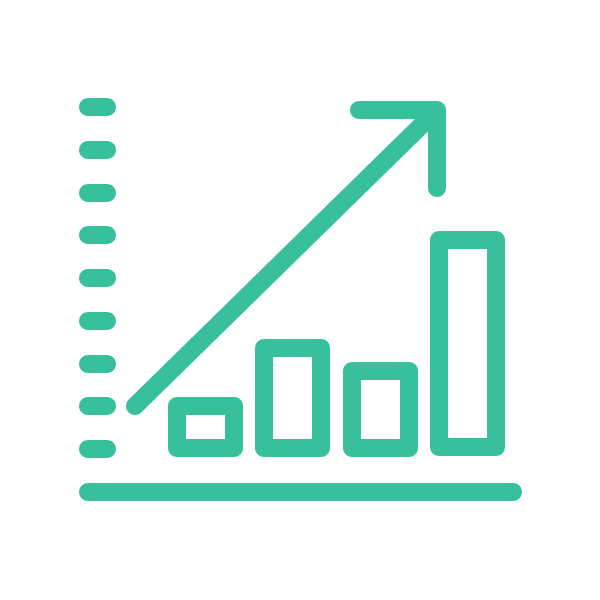 Draws in Customers and Increases Business Growth
Our goal is to catch the eye of your target consumer and deliver your product, increasing the growth of your business and creating lifetime customers.
Utilizes Strategic, Subtle Elements That Communicate Your Authenticity
With the use of classic art techniques and modern technology, our designers will portray the value of your business through a brand customized for you.
E-Commerce Optimization for the 
Largest Temporary Tattoo Manufacturer
 in the World
A Nuanced Media Brand Is Relatable
It is made up of tangible, stylistic elements that are proven to draw in visitors. The design process begins with research. After identifying the target audience, the designers delve into what elements will be most appealing to your demographic. These elements will be integrated into the design in a way that is subtle and alluring, adding to the look and feel that attracts your potential customers. The brand incorporates elements that emphasize your company's uniqueness, value, and relatability.
A Nuanced Media Brand Provides Curb Appeal
A brand is crafted to be memorable, original, and appealing. These elements are what provide curb appeal, making your brand stand out above the rest. It is eye-catching, out of the ordinary, strategic, and emotion evoking. A brand makes an impression; one that lasts.
A Nuanced Media Brand Is Trustworthy
Being trustworthy directly corresponds with being consistent. A brand is not simply a logo, brochure or a site design. It is an all-encompassing theme that is weaved throughout all of the stylistic elements affiliated with a specific brand. A Nuanced Media brand ties in all of the messaging and is visually appealing, consistent, comprehensive, and identifiable.
of your audience are visual learners
of people respond better to visual information than plain text
more views the visual content generates
All brands are crafted uniquely and based upon collaboration with the client. Our branding process effectively blends personality with professionality, along with our innovations and expertise to create a brand identity. Every brand is custom created and never templated.
abcdefghijklmnopqrstuvwxyz
Understand Your Industry & Culture
​A Nuanced Media brand is the outcome of collaboration, research and innovation. We discover together, we discuss your company's vision, creative tendencies, target audiences, messaging, current brand identity, objectives, and culture. Based on this, a timeline for the project and next steps are set.​
abcdefghijklmnopqrstuvwxyz
​Layout the Blueprint for Success
Nuanced Media's branding is always conceptualized. The creative team starts with research, analyzing design trends, competitors, and industry standards. They assess your company's desires, objectives, creative tendencies, and culture. The designers then go to the drawing board, creating concept sketches and an inspiration board.
abcdefghijklmnopqrstuvwxyz
Drawing from the concept sketches and inspiration board, the designers begin drafting your design. They create several variations of the creative. Then, the creative team examines the design variations comparing them to the research, your design tendencies, and design trends selecting the strongest candidates to present to your team.
abcdefghijklmnopqrstuvwxyz
Armed with all of the design collateral and our tentative designs, the designers present the different variations to your team. The creative team will expound the integration of elements, design decisions, and thought process behind the collateral. The Nuanced Media approach empowers you with the opportunity to provide suggestions to identify what you like or dislike.
abcdefghijklmnopqrstuvwxyz
The creative is iterated upon to incorporate your feedback, recommendations, and our collaborative decisions. All of the proposed stylistic elements, such as the colors and typography, are finalized and identifying elements are made uniform. The designers refine the design and then release the finished, polished product.
abcdefghijklmnopqrstuvwxyz
Your Gains From Amazon Account Management Services
At Nuanced Media, a marketing agency for eCommerce and Amazon, we take an all-encompassing holistic approach to creating your Amazon marketing campaigns. We understand that your Amazon FBA products are unique to your company and should be treated accordingly. Collaboration, competitive research, and marketing strategy are integrated into understanding your client base and what drives their purchasing decisions.
The Competitive Advantage
You need this advantage to stand out fast among those 2.5 million other sellers
Maximized Results for Your Budget
The money you invest into your Amazon marketing strategies goes further, getting you more traffic and sales and turning an improved ROI
Improved Product Dominance on Amazon
Your consumers can find you and your product is standing out from the competition
It sounds great, but what does investing in an agency specialized in marketing for Amazon really DO for your business? Let's break down the numerous services we offers, how they work, and we you can expect.
Meet Your Team of Marketing Specialists
Meet Your Team of
Marketing Specialists