Dedicated Consulting Services
for Amazon Brands
Consulting Experts for Amazon Seller & Vendor Accounts
Researched, Strategic and Targeted
As a premier Consulting Agency for Amazon, Nuanced Media offers great  solutions to sellers ready to open an Amazon store. We understand Amazon and how it works. Our consulting services are unique to your company and should be treated accordingly. Collaboration, competitive research, and Amazon marketing strategy are integrated into understanding your client base and what drives their purchasing decisions. It's not always easy to go about it alone – that's why Nuanced Media is here to help navigate Amazon and the future of online retailing. Discover how you can get high-quality help from our Consulting Experts for Amazon, fast.
Why Use Nuanced Media's Consulting Services for Amazon?
Nuanced Media can provide you with answers, guidance, and support as you work to build your business on the site. As a consulting agency for Amazon marketing, we want to help you identify opportunities, create strategies for successfully building your business, and educating you on the steps you need to take right now to see results. What can consulting experts for Amazon marketing do for your company? Perhaps you've seen Amazon FBA success stories and want to know how you can embrace this opportunity. Or, you could have a current storefront in place, but you're struggling to reach sales.
Perhaps you've put a lot of money into your current Amazon storefront without seeing a lot of success. You may have trouble learning how to stand out in a company with millions of other products. Let us help you. We strive to be the best consultants for Amazon. We provide up-to-date strategies, exceptional service, and a wide range of guidance to help businesses in all industries to find their niche on Amazon.
Improve Your Amazon Sales
Optimize Your Product Listings
Increase Your Amazon Reviews
Boost Your Amazon Advertising ROI
Maximize Your Amazon Presence
Decrease Your Advertising Cost of Spending (ACoS)
Improve Your Amazon Sales
Boost Your Amazon Advertising ROI
Increase Your Amazon Reviews
Optimize Your Product Listings
Maximize Your Amazon Presence
Decrease Your Advertising Cost of Spending (ACoS)
Our Results for Your Business
80%
saved
in advertising costs
↓
2.5k
subscribers
highly engaged via email with 2% CTR
↓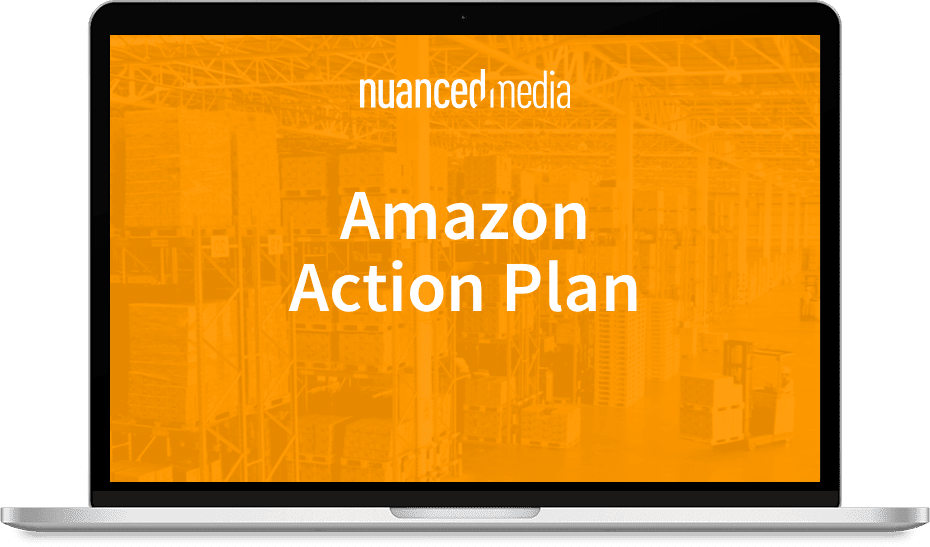 Start Earning 3x More a Month Selling on Amazon with  our unique Action Plan for Amazon sellers & vendors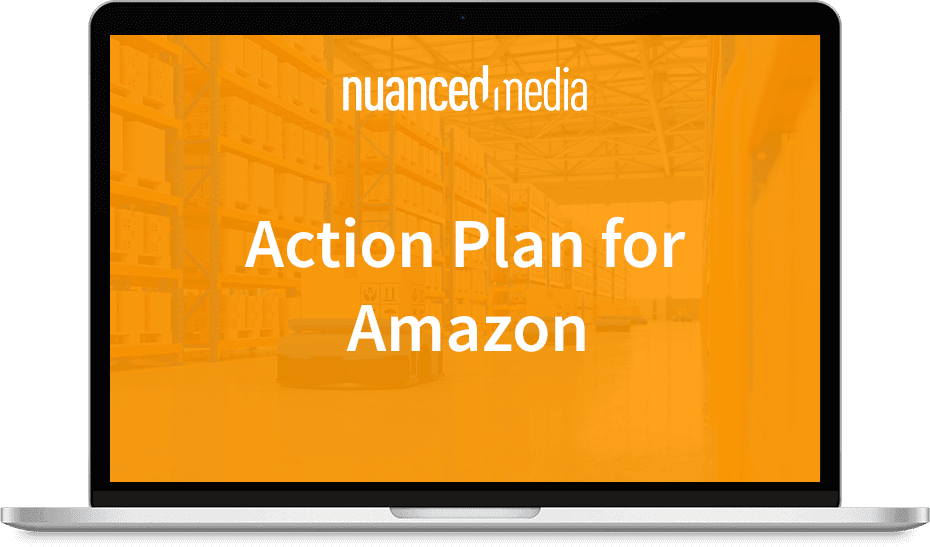 What Do You Gain When Working with Nuanced Media?
You will be presented with a plan for progress using the specific Amazon platforms and programs that suit your needs and time frame. The plan will include suggestions for how to manage the growth of your Amazon sales channel as your sales volume increases. We want to provide you with a unique strategy specific to your business needs and your sales goals. We'll offer you transparent solutions by defining opportunities that get you the best results and identify any other possibilities for better margins in your overall e-commerce business operations and workflow.
Maximize Your Amazon Opportunity
Optimization   |   Advertising   |   Strategy
FREE Amazon Listing Analysis
Discover what your Amazon account is missing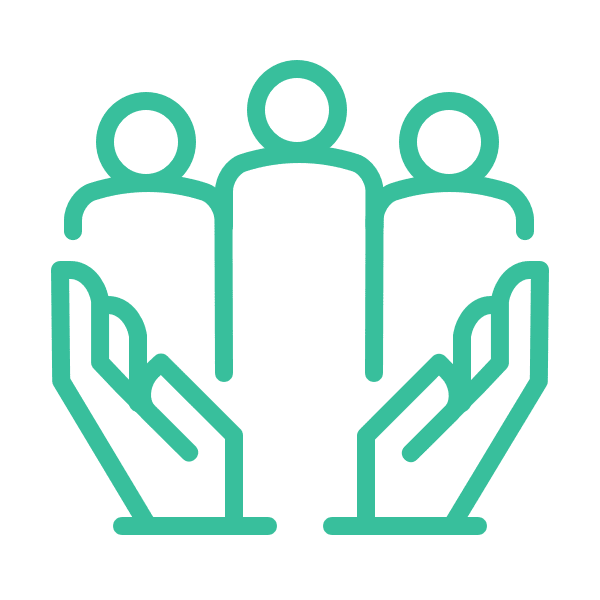 30+ years
Amazon, eCommerce and digital marketing experience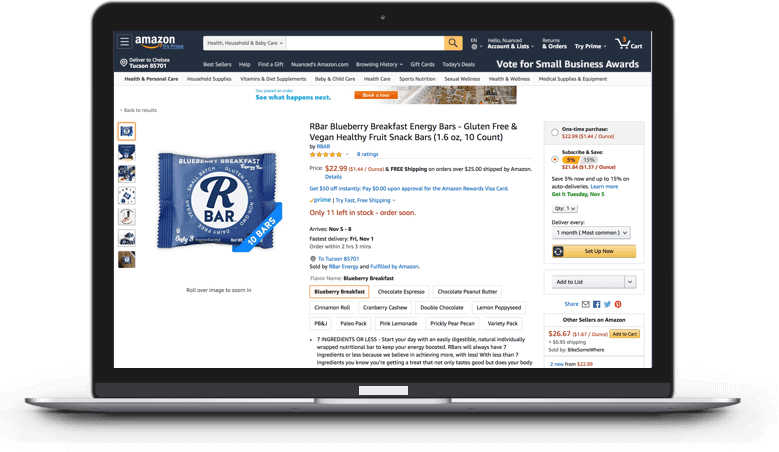 FREE Amazon Listing Analysis
Discover what your Amazon account is missing

What Types of Consulting Services for Amazon Marketing Do We Offer?
SEO Consulting for Amazon Listings
Become a leader in not only the Amazon Marketplace but also its industry with our SEO consulting services for Amazon Listings. With more reputation, your company earns more products sales and profits, which allows you to grow your operations. As a part of your consultation, our team researches your competitors and their strategies. We also conduct an in-depth audit of your storefront and product listings, and we discover opportunities that can help your business improve its online visibility on Amazon.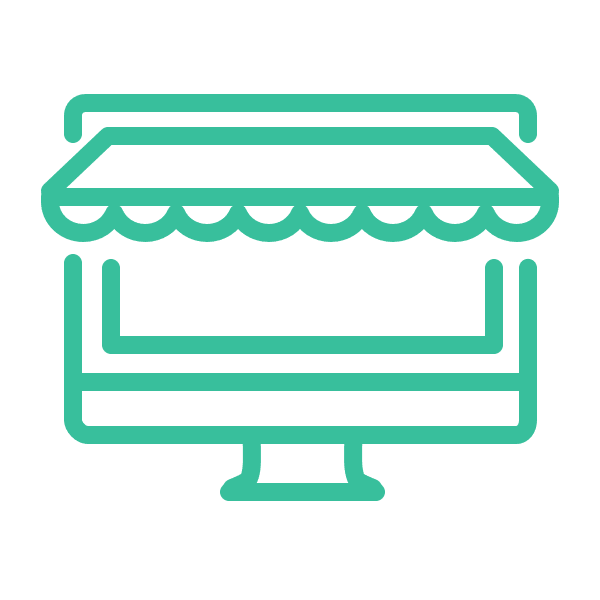 Store Consulting for the Amazon Marketplace
Accelerate the impact of your Amazon Store, from increased sales to improved brand awareness, with our data-driven consulting services for Amazon. As a part of your consultation, our team completes an in-depth assessment of your Amazon Store. In coordination with our audit of your Amazon Store, our team also investigates the storefronts of your competitors. Following our in-depth reviews, our team can develop a series of recommended and data-driven improvements.
Product Optimization for Amazon Listings
Improve the ranking of your product listings in the search results of shoppers with our product optimization consulting services for the Amazon Marketplace. Like our consulting services for Amazon PPC and SEO for Amazon Listings, we begin by reviewing your market, competitors, and product listings. We analyze several other features of each of your product listings, including product title, targeted keywords, product description, product images, and more!
PPC Consulting for Amazon Brands
Lower your ACoS. Increase your product sales. Maximize your profits. With our PPC consulting services for Amazon brands, your company can achieve each of these goals and more.When you partner with Nuanced Media and our team of expert consultants, our team completes an in-depth research of your advertising strategy and your competitors.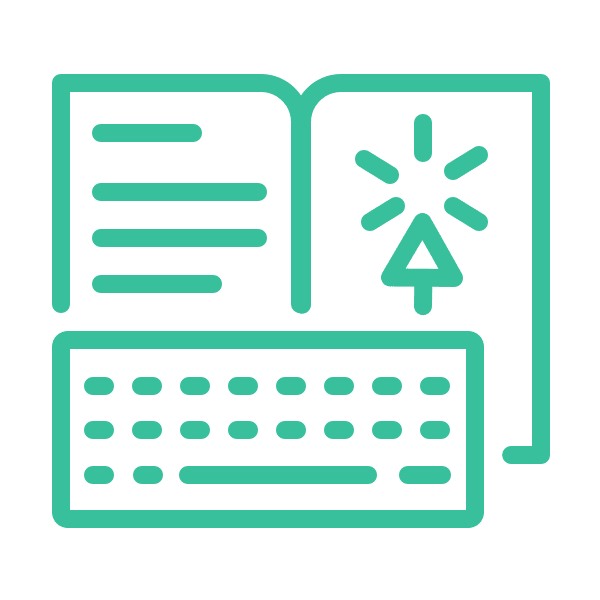 Content Consulting for Amazon Product Pages
Optimize your brand content and your marketing content with our consulting expertise in Amazon product listings. With improved content for your product listings, you can research and convert all of your target shoppers. We analyze content quality the way that Amazon does, and constantly monitor your listings for unauthorized modifications. We focus on auditing your product listings, researching your target shopper, and assessing your keyword strategy. That way, your business can increase its product sales and maximize its profits.
Photography Consulting for Amazon Brands
Increase your ranking in Amazon search results, boost your product sales and profits, and improve your target shoppers' experience with our Photography Consulting for Amazon. This service provides your Amazon store with helpful recommendations for maximizing the impact of your product images. Like our other consulting services, we audit you and your competitor's product images. We then provide actionable recommendations, like developing new photos that show your product's different uses to persuade shoppers to buy.
The Action Plan for Amazon Has Helped Businesses Sell Over
$100,000,000
 in Products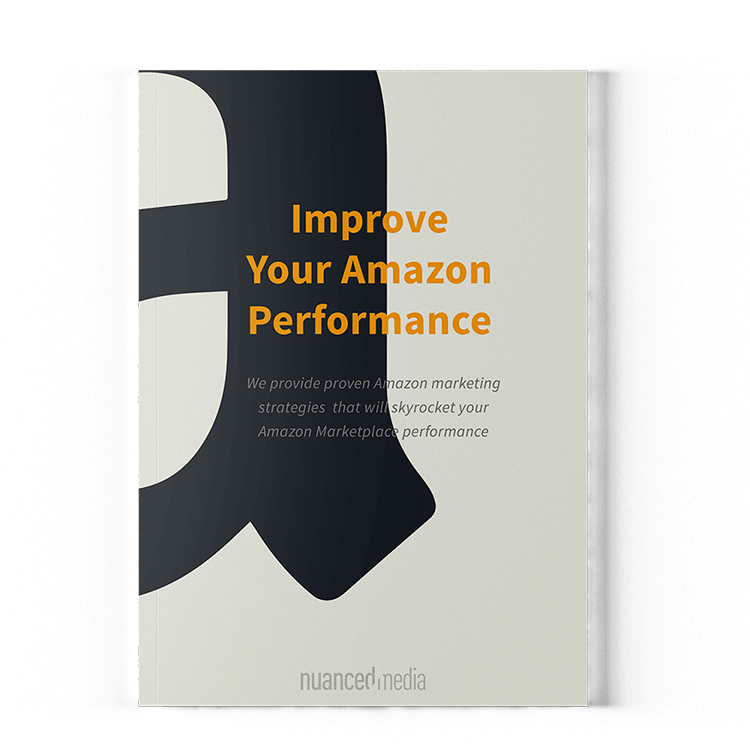 The Amazon Action Plan Has Helped Businesses Sell Over 
$250,000,000
in Products
Consulting for Amazon FAQ
What does an Consultant for Amazon Sellers & Vendors do?
An Consultant for Amazon Sellers & Vendors is a professional who provides expert advice and guidance on establishing your business on the Amazon e-commerce platform. Your dedicated consultant for the Amazon Platform will provide hands-on insight into the steps needed for your business to start selling products on Amazon. The work of Consultant for Amazon is customized to fit your needs, which means these professionals typically create individualized strategies for your business based on the product category, sales history, and competition.
Consultants help to identify opportunities, build strategies for success, and educate you on the steps for being successful on the platform. They are problem-solvers, innovative solution providers, and trusted professionals who can help you build a strong presence on the site as you establish your Amazon storefront.
Does Amazon offer consulting services?
Yes, Amazon offers the Strategic Account Services (SAS) Core program. It provides Amazon third party sellers with a dedicated account manager that works for Amazon. This account manager can provide some core services, including providing listing feedback and offering insights into logistics. They can make recommendations and help you manage your Amazon problems and cases.
HOWEVER, SAS Core does not replace the services of a consultant specialized in Amazon Marketing. SAS Core provides you with some guidance and direction. They DO NOT do any of the work for you. Your dedicated consultantvwill help you create the listing for each product, build out your storefront, manage its technical aspects, and ensure that your storefront is optimized for the best possible results. They do the legwork for you and ensure you have the best strategies in place.
Can you get an Amazon account manager?
You can obtain an Amazon account manager through the SAS Core program provided by Amazon. To be eligible for an account manager from Amazon through this program, you must have an active Professional selling account in good standing with the company. If you have multiple selling accounts, you can complete the application for an account manager with your email address and unique Merchant Token for each of your accounts.
You can also obtain an account consultant with Nuanced Media. If you want a more streamlined solution that is easier to establish and far more efficient at handling the set-up and management of your storefront, allow our team to support your needs.
What is Amazon FBA Consultant?
An Amazon Fulfillment by Amazon (FBA) Consultant is a professional tasked with creating new listings and processing orders. Your FBA Consultant can also help you develop competitive strategies that allow you to see a potential increase in your sales. These professionals have the task of helping you navigate the running of your business on the Amazon e-commerce platform.
With the help of your dedicated Nuanced Media consultant, your can establish or update your storefront as well as product listings to be better optimized for success. This allows many businesses to improve their Amazon sales, reduce their average cost of spending (ACOS), increase their Amazon reviews, and boost Amazon advertising ROI.
My e-commerce business is successful, why do I need Amazon and Amazon Consulting?
There's little doubt that Amazon is the largest marketplace for most product sellers – it accounts for 46 percent of all product searches consumers perform today. Having a successful e-commerce site right now is good news – that means customers are interested in your product and willing to buy from you. That also means those customers are just the tip of the iceberg. With consulting services from Nuanced Media, we can ensure Amazon's customers – those that are not getting to your site – learn about your product and begin buying. We create a multi-channel stream of business for your company, which means scaling far beyond your current sales in many cases.
I think I'm doing well with e-commerce on Amazon, but I'm not confident I'm doing the best I could. What could I be doing wrong?
There are numerous mistakes you could be making (or you could be doing everything just fine). The most common problem though is retail readiness. Your product needs to be able to, at the very minimum, meet some basic requirements. Before you launch on the site, you need:
At least six photos with annotations
Optimized content based on keyword research (title, features, backing search terms)
At least five reviews and ½ stars or more
My Amazon business needs some help, but I don't know where to get started. Can you provide me with guidance, information, and support for Amazon PPC?
Yes! Our team at Nuanced Media is available to work closely with you to help you to perform at the very best possible level by creating an advanced strategy. Our experts on Amazon advertising work with you to educate you, train you, and provide you with the research you need to achieve your goals. Our education materials, which use Loom, are the best training tools you'll have access to. They are broken down to be easy to understand and beneficial at every stage of the process. You can use our services as fully hands-on or completely hands-off, depending on your needs and goals.
I have steady sales from Amazon, but the margins are so high. What can I do to get more sales at my e-commerce website to reduce those costs?
If you're doing well on Amazon marketplace already, that's a significant accomplishment. It also means that the market wants your products. Here's the thing – you can do well on Amazon and on your e-commerce marketplace, reclaiming more of your profits as you go. You'll need to create a multi-channel business that's built-in key strategies that we can help you with creating and implementing. A custom strategy will provide you with the best route to reaching all of your customers and can work to move many of them back to your website. We encourage you to speak to our Amazon and e-commerce strategy experts to help you develop a successful approach.
Which is right for me? Fulfillment by Amazon (FBA) or Fulfillment by Merchant (FBM)?
If you plan to choose Fulfilled by Merchant and remain with the current 3p fulfillment system, you have three options, Standard Fulfilled by Merchant, Premium Shipping, and Seller Fulfilled Prime.
When comparing them, you'll notice the biggest differences come from how tight the service level agreement is that you agree to with Amazon. For example, in the standard FBM, you may agree to get the product to the customer within seven business days with standard shipping whereas with the Premium shipping model may have that at just 5 days, and Seller Fulfilled Prime model may require three days.
For most businesses, the only worthy option here is seller Fulfilled Prime. That's because it has an impact on Amazon's likelihood to rank your product on the sink better. You can still improve ranking without it, it just takes a bit more strategizing and effort to get to that point. Premium Shipping doesn't offer any benefits and only encourages Amazon to scrutinize your listing more so.
Because you are juggling so many variables with the FBM method, we often recommend choosing FBA instead. There are some exceptions to this, such as you have a strong business case against doing so, such as inventory requirements or contractual agreements to 3PLs that warranty going a different route.
I'm confused by the FBA Fees and MCF Fees? Which one is really better for my company?
It's not hard to get overwhelmed by the complexity of these options. The chart below breaks them down a bit clearer for you. It's a look at the fees you will pay when you sell on Amazon and your own e-commerce website using either FBA or MCF.
Our Sample Item
Item
Kitchen Product: Set of Plastic Mixing Bowls
Quantity Sold
1
Size
Standard-size Large; weighs 2-lbs.
Selling Price
$25.00 (sold in March for FBA fee dating)
Shipping Charge

No shipping charges added to the customer's order

FBA: Qualifies for Prime Free Shipping

MCF: You offer free shipping on your website for orders $25 & over

Wholesale Cost
$7.00
FBA Fees vs. MCF Fees – How They Stack Up
Fulfillment & Other Fees
Sold on Amazon & Fulfilled via FBA
Sold on Website & Fulfilled via MCF
FBA / MCF Fulfillment Fee
$4.71
$5.95
Inventory Storage Fee (1 month)
64¢
64¢
Inbound Shipping to FBA
$1.60
$1.60
Amazon Seller Fee (15%)
$3.75
None
Total Fees
$10.70
$8.19
Calculate Profit
Selling Price
$25.00
$25.00
Less Product Cost
-$7.00
-$7.00
Less Total Fees
-$10.70
-$8.19
Total Profit
$7.30
$9.81
As you can see, Amazon's Seller Feesmake our set of mixing bowls less profitable when sold on Amazon compared to on our own website. However, in both cases, we're more than doubling our $7 cost, which is considered a decent return, especially on Amazon sales where the seller fees heavily impact profits.
You'll need to look at your own profit calculations to make clear decisions for your products. However, when doing so, look at the estimates using multi-unit orders and include other factors. This should include any shipping fees that you charge for those orders that are made at your own e-commerce website. It matters when you are selling on the volume that Amazon allows for you to achieve.
What Our Clients Are Saying
Nuanced Media has worked with 150+ clients locally, nationally, and internationally. Hear what some of them have to say.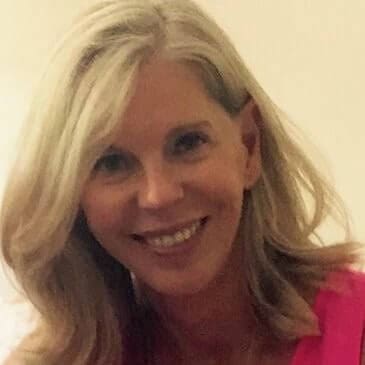 Judy Nural
President/Owner
at Microdermamitt, Inc
We have been exceptionally pleased with Nuanced Media. They are extremely knowledgeable, professional, personable and really understand your goals and objectives. I would highly recommend them for your business.
Jonathan Ross
Owner & Founder
of Greenline Goods
Having maintained an active Amazon seller account before coming to Nuanced, I was looking to keep up with the competition and make sure that my listings & pay-per-click campaigns were functioning at the highest level possible. Nuanced helped tremendously to optimize my seller account for profits. After 3 months of working with Nuanced, my profits increased 29% month-over-month and they helped to define and improve my branding, which allowed me to expand to additional sales channels. I have been highly impressed by the strategies Nuanced uses to keep Amazon sellers performing at the top of their game.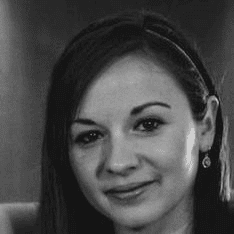 Natasha Berthiaume
Senior Brand Manager
at MOO
It's been great working with Nuanced Media so far. They're super knowledgeable and we appreciate their expertise and guidance. We're big fans of their agile ways of working – that's really valuable when we have so many different teams contributing to the success of getting our project live. They're also very approachable and friendly people, which is really important to us.