An eCommerce Marketing Agency
Holistic multi-channel digital strategies made to boost your ROI and online branding to the next level
Effective and Evolving eCommerce Marketing Campaigns
Are you tired of optimizing your eCommerce and Amazon strategy just to see your sales stagnate, or worse, drop with no apparent explanation? Stop wasting your sales budget on optimization hacks that don't pan out and let Nuanced Media give your eCommerce sales an unfair advantage. Nuanced Media is an eCommerce marketing agency focused on growing your eCommerce business in a holistic manner. While many companies will only focus on one marketplace or service of your company, we create a custom strategy for your entire company in multiple marketplaces with multiple product marketing strategies. Through this approach, we are able to leverage your business' largest opportunities and boost your eCommerce sales across multiple marketplaces. Our complete plug and play retail marketing team has over 30 years of experience and has sold $100s of millions online.  As a top eCommerce marketing agency, we are ready to help your business dominate the eCommerce marketplace at a fraction of the cost of doing it yourself.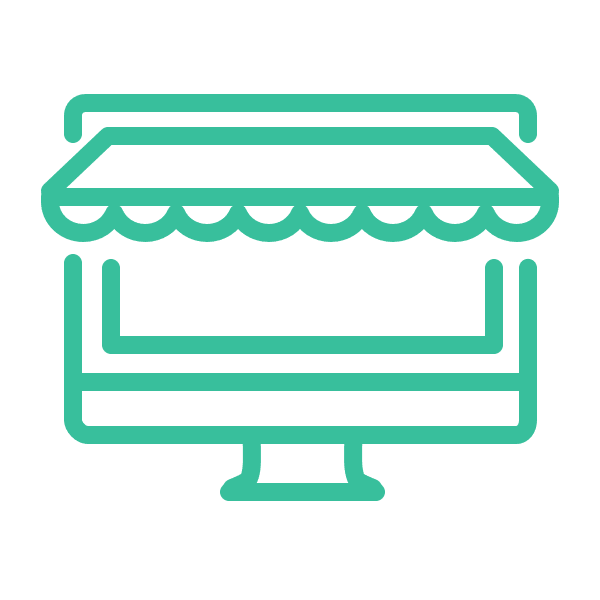 Establishes eCommerce Best Practices
As a top eCommerce marketing agency, we utilize our eCommerce best practices to create a customized multi-channel strategy that encompasses the value of your brand and the product you offer.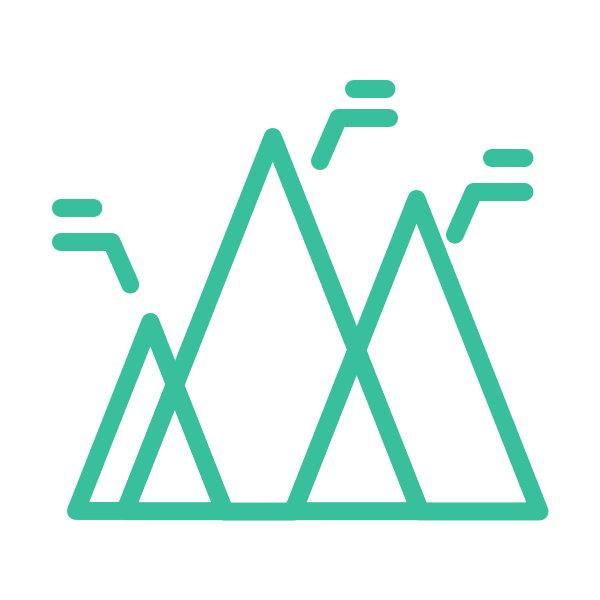 Measures and Refines Campaigns Over Time
As the marketplace evolves, we will tailor your strategy to stay on top. Our skilled team of digital marketers ensures that your campaigns are given the unfair advantage of the latest eCommerce strategies.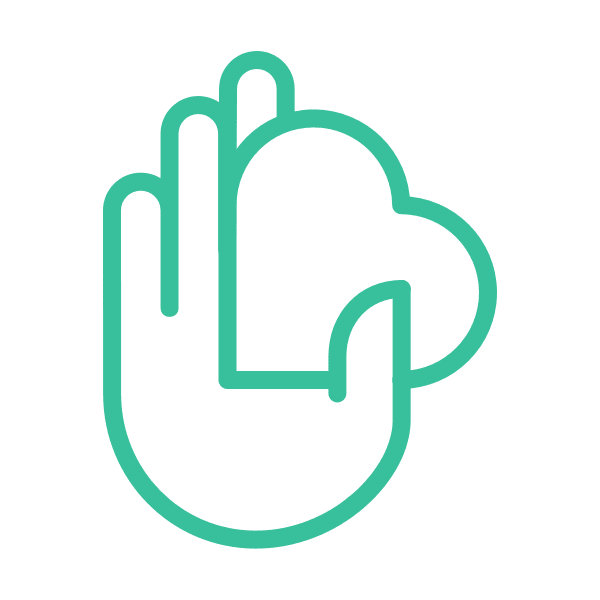 Converts your Customers into Brand Evangelists
With your products on the forefront, we focus on making the greatest impact to your sales by optimizing your brand's online image, allowing your satisfied and loyal customers to take the lead on a grassroots product promotion. This comes in the form of VIP clubs, loyalty programs, social share incentives, etc.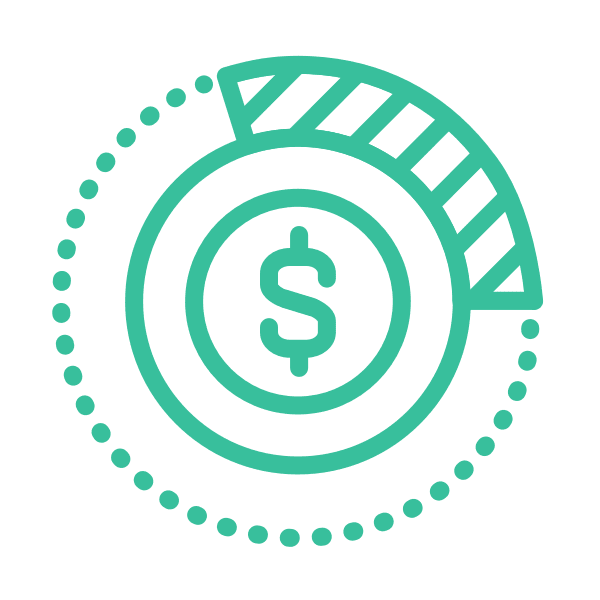 Focuses on Return on Investment (ROI)
Our goal as an eCommerce marketing agency  is to help you succeed by focusing on driving sales, increasing brand awareness, and in the end, increasing your ROI.
Your Unfair E‑Commerce Advantage
At Nuanced Media, we take an all-encompassing holistic approach to creating your eCommerce marketing campaigns. We understand that your products are unique to your company and should be treated accordingly. Our experienced retail marketing team focuses on collaboration, competitive research, and marketing strategy to understand your unique client base and what drives their purchasing decisions. As a top eCommerce marketing agency, it is our goal to provide your business with an unfair eCommerce advantage that focuses on a multi-channel and researched backed approach that will raise the bar for your eCommerce sales.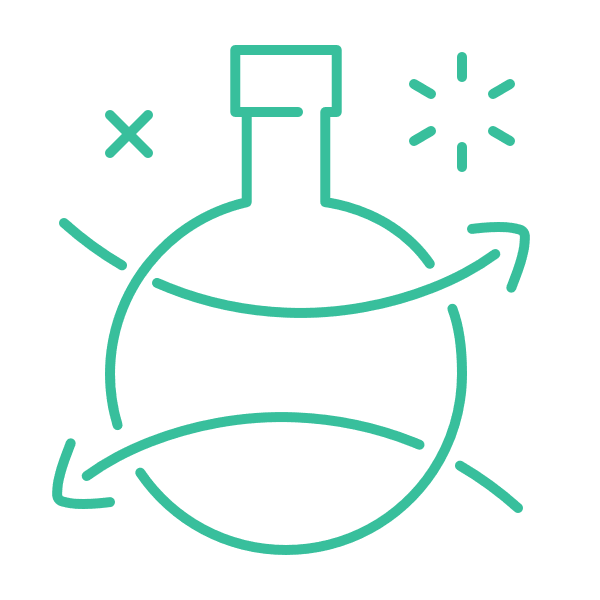 Nuanced E‑Commerce Marketing Campaigns are Actively Refined
Providing value, product positioning, and connecting with the right people is only part of the battle. As an eCommerce marketing agency, we understand that without reviewing and refining your eCommerce campaigns your building efforts will go to waste. A Nuanced Media eCommerce marketing campaign analyzes the subtle indicators of your campaign's performance and improves upon it. By looking at click-through rate, number of purchases, user behavior, number of reviews, blended ACoS and many other factors, an Amazon marketing campaign will make sure your campaigns are getting the most return on investment possible. We review these results with our clients and collaboratively plan on how to improve the campaigns.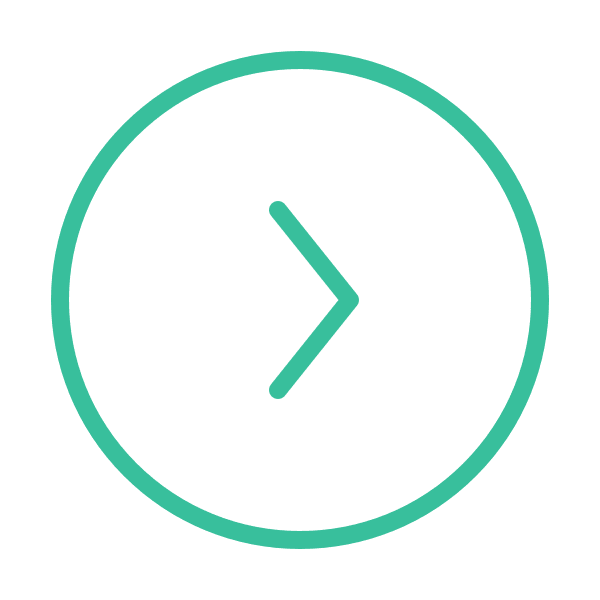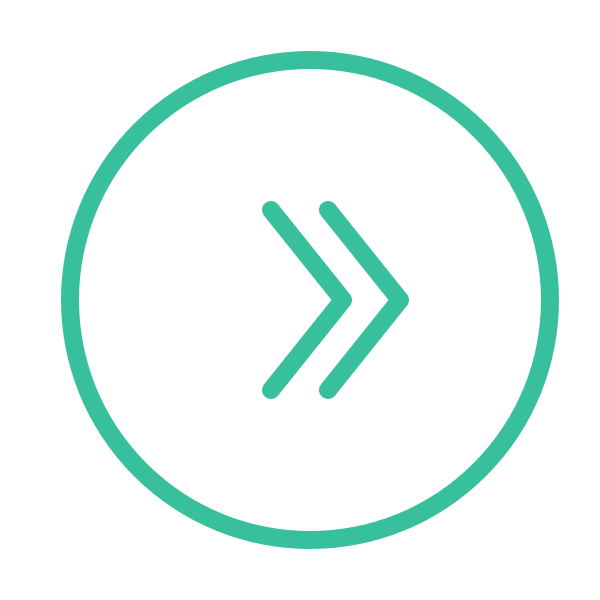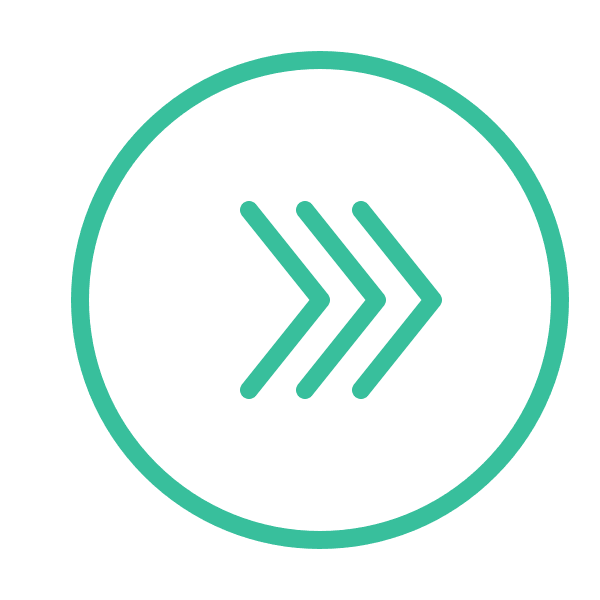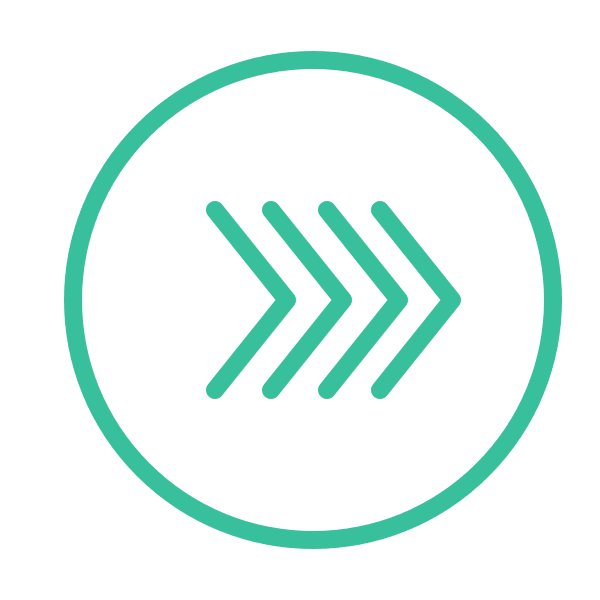 Nuanced E‑Commerce Marketing Campaigns are Holistic
Your online sales presence is much more than just BUY-BUY-BUY. It is necessary to take a holistic approach to your products, their positioning, and competition. By analyzing the complete product category from a holistic nature, new opportunities present themselves which can significantly improve your performance on Amazon and your other eCommerce channels. eCommerce marketing is much more than listing optimization, keyword research, and requesting reviews. It is about optimizing how all of these elements work together.​ Providing value, product positioning, and connecting with the right people is only part of the battle. As an eCommerce marketing agency, we understand that without reviewing and refining your eCommerce campaigns your building efforts will go to waste. A Nuanced Media eCommerce marketing campaign analyzes the subtle indicators of your campaign's performance and improves upon it. By looking at click-through rate, number of purchases, user behavior, number of reviews, blended ACoS and many other factors, an Amazon marketing campaign will make sure your campaigns are getting the most return on investment possible. We review these results with our clients and collaboratively plan on how to improve the campaigns.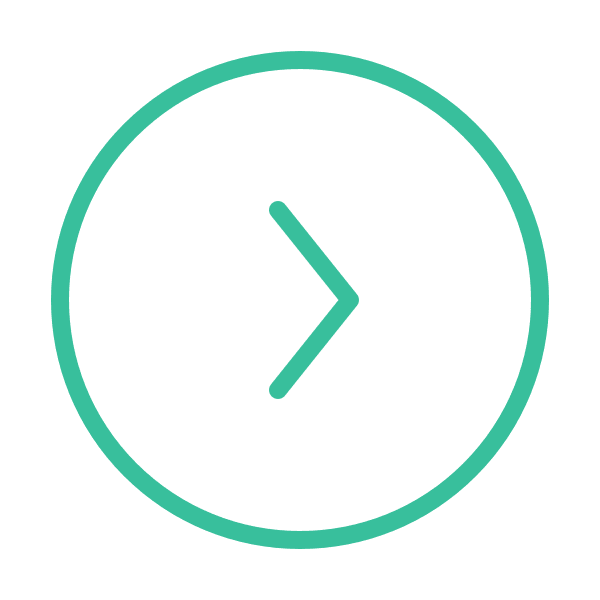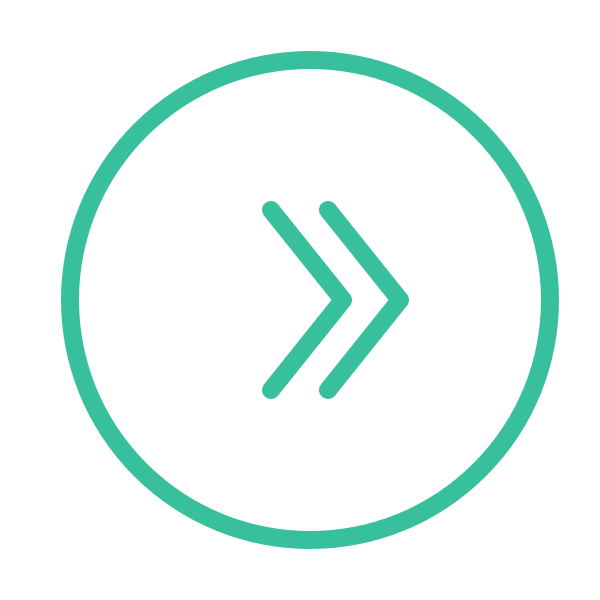 Identifies New Opportunities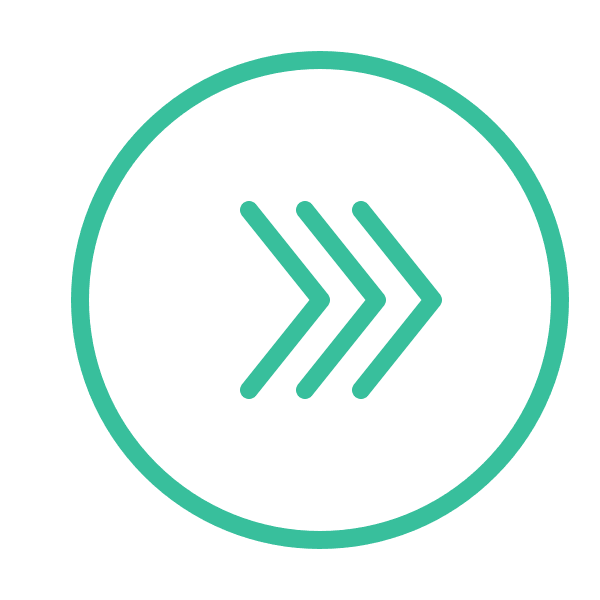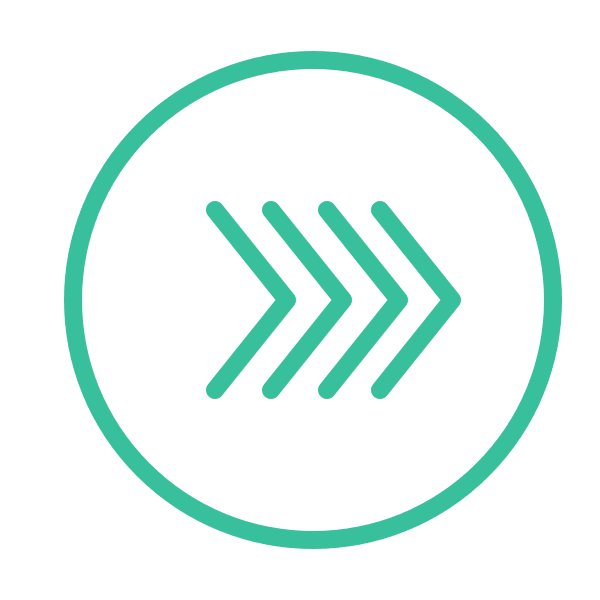 From $1,000 to $18,500,000+ in under 6-weeks on Amazon
From $0 to $54,000+ in eCommerce sales within 2-months of launch
Over $250,000,000 sold online
Nuanced E‑Commerce Marketing Campaigns Focus on Your Strongest Opportunities
We focus on the 20% that creates 80% of the revenue. Our goal as you eCommerce marketing agency is to discover your business's greatest opportunity for the largest ROI in the least amount of time.
Analysis, Strategy & Setting You Up for Success
At Nuanced Media, you will be taken through our unique Market Velocity Action Plan (MVAP) process, where we will dive deep into your existing sales funnel and provide a full transparency sales analysis that looks at the entire sales process in addition to overall ROI. This multi-channel opportunity analysis includes a 5,000ft view of your business, goal planning and setting, and a complete strategy and action plan specific to your goals. With research gathered from the MVAP process, we will be able to develop a multi-channel eCommerce strategy that is as unique as the relationship between your business and audience.
Focus on Your Largest Opportunity
After going through the MVAP process, we will have narrowed down several opportunities your business has to boost sales. At Nuanced Media, we focus on your greatest opportunity, your minimum viable product (MVP), that offers the largest ROI in the shortest time possible. Whether that be launching your product on Amazon, increasing the lifetime value of customers via a loyalty program, or through social media marketing, we will use our multi-channel approach to have each of your opportunities work towards your greatest avenue for success. Our plug and play eCommerce marketing team will handle strategy, execution, project management, design and more. Have an existing team? No problem, we have worked with a number of internal teams with great results. Don't have a team? We will become a fully functioning marketing department for a fraction of the costs.
Once our eCommerce marketing team sets your plan into motion, we will work together to dynamically improve your campaigns by implementing lessons learned from previous initiatives and latest eCommerce marketing strategies. It is our mission to take your business' eCommerce sales to the next level and ensure you stay ahead of the competition through constant growth and improvement of your eCommerce marketing strategy.
Navigate Online Retail with Our Consulting Experts on Amazon
The Foundation of Success
By investing in Nuanced Media's eCommerce marketing services, you're solidifying your company's future as a multi-platform eCommerce market leader. With our expertise as an eCommerce agency, as well as data-backed strategies, we can develop a holistic and comprehensive strategy that — when launched — will deliver your sales success over and over again. Our holistic multi-channel approach provides endless sales possibilities for your business.
Strategy
Product Launch Strategy, Vender Central (1P) vs. Seller Central (3P) analysis & considerations, Profitability/CRaP Analysis, New Opportunity Identification, Category Analysis
Technology
Amazon Seller Central, eCommerce Platforms: Shopify, Woo Commerce, Big Commerce & Magento, Amazon Vendor Central, ClickFunnels, Walmart Marketplace, Target Marketplace, 100s of eCommerce and 3rd party software stacks.
Marketing
Amazon, eCommerce Configuration & Optimization, Lead Nurturing, Influencer Marketing, Affiliate Marketing, Conversion Optimization, Search Engine Optimization, Search Engine Marketing (PPC), Social Media Consulting & Implementation, Inbound Marketing, Data-Driven Marketing, Manychat, Split Testing, Email Marketing, Content Creation and more…
Creative
Identity/Branding, Information Design, Web Design, Graphic Design, Amazon Storefront, Product Photography, Video, User Experience, A+ Content, Package Design, Marketing Inserts, and more…
eCommerce Service page FAQ
How do I know which channels to add to my multi-channel strategy?
It is important to first know your audience, their buyers' journey, traffic patterns, etc. This starts with building an accurate buyer persona based on existing customers' data via our . Consider how your customer naturally interacts with your product. Then, build out marketing initiatives around that persona. Our consultants for Amazon and eCommerce analyze the results of each campaign to learn more and more about your unique customer base. Refine and repeat, customer's likes and dislikes are constantly evolving, so it is important to conduct regular analyses to ensure that the channels you are investing in still resonate with your customers. Our E-Commerce experts conduct extensive research into your existing channels and your potential opportunities based on industry standards and your business' unique advantages. Multi-channel advertising doesn't mean having a sales presence on every possible channel. Not only is this method inefficient, but it can become expensive to maintain.As a top e-commerce marketing agency,  Nuanced Media ensures that you are investing in the most profitable channels in ways that make the most sense for your specific product.
Do you offer SEO services to boost my existing eCommerce site?
Yes. Our team of E-Commerce Experts has extensive experience with creating and executing on on-site and off-site SEO boosting strategies. As a top e-commerce agency, we work to not only ensure your e-commerce site is optimized for readability and appropriate keywords, but we also work on building a diverse set of backlinks, guest blog posts, infographics, etc. SEO is a long-term play, but our team understands the profit that comes from SEO done right. We work to stay on top of Google algorithm updates and create effective white-hat SEO solutions for your e-commerce site.
What are the important things that can turn browsers into buyers?
To put it simply, visibility, product fit and availability. This is where Nuanced Media's multi-channel approach really benefits your e-commerce site. We ensure that from the time your customer hears about your product, your business visits them at a variety of specifically coordinated touchpoints that are the most likely to carry them from browser to buyer. Our team of e-commerce experts ensures your product is frequently seen and accessible by your customer to ensure your sales funnels continue to benefit your business long after customer purchase. We also ensure that your website sets your business up for success when your client engages with it. This is done by making sure your site can be found under the most optimal keywords, accessible and optimized across devices, and is connected with your diverse portfolio of products.
My eCommerce business is doing fine. Why do I need to use Amazon?
Having an established eCommerce business is fantastic. Imagine the growth you could have, though, if you moved to market your product on the single website on the internet today that gets 48 percent of all eCommerce sales and 46 percent of all product searches. It could help encourage the growth and development of your business many times over. Putting this aside, it's also important to realize that building your eCommerce business requires a focused effort that stretches over numerous channels. Nuanced Media's eCommerce marketing team will provide you with direct access to the tools you need to achieve a holistic, multi-channel approach to building your sales on the site.
What are some examples of eCommerce Marketing Channels that you could help us with?
Nuanced Media can provide you with help for a wide range of eCommerce marketing methods and solutions. Take a look at some of the most common eCommerce marketing channels we help our clients with on a routine basis.
eCommerce Website Design
Having a website is critical, but it also needs to be designed with your end-user in mind. Our team works with you to create a website that's designed to provide customized features to make buying online easy for your customers. Your website also needs to attract the right buyers, provide the best call-to-action to get them to buy and facilitate an easy, behind-the-scenes method of managing your business. Whether your business is just launching or not seeing success on your eCommerce site, our team can help ensure a solid ROI through better marketing, better features, and improved sales potential.
Facebook eCommerce Marketing
Facebook is an important social media site for reaching customers. The company states it has 1.59 billion daily active users. That's an incredible number of people who are within your reach as a business. At Nuanced Media, we will work with you to provide you with the tools and resources to create an effective Facebook eCommerce marketing strategy that targets your most likely buyers on the site. Even if you have a Facebook page, you're not getting the most out of Facebook's advertisement opportunities in most situations. Our resources will help you to develop a successful strategy using the unique components that Facebook brings to the table.
Instagram eCommerce Marketing
Many of our clients shy away from Instagram not because they don't view it as a valuable platform, but because it is so unique it can be hard to understand how to get the most out of it. With 500 million daily users of the social media site – and 1 billion monthly active users – it's a powerful resource for building your brand and converting that brand recognition into buying customers. Nuanced Media works with our clients to create an Instagram eCommerce marketing plan to get your product in front of your targeted buyers using vibrant marketing tools and strategies that help you stand out on this popular platform.
Influencer Marketing
Influencer marketing is getting a lot of attention today – and with good reason. It is a method of getting your business's product or your brand itself in front of a unique group of buyers. Influencers are hard to tap into in some situations. After all, they have an exclusive audience of followers that can help with positioning your new product or service. Nuanced Media works closely with you to create a strategy that fulfills your goals with influencer marketing. It can help to grow your sales and build your brand using other people's popularity. It sounds complex, but we'll work with you to create a marketing strategy that makes your product one that's sought after.
eCommerce Email Marketing
Having access to a customer's email address is one of the most valuable assets for online marketing. Used properly, it can help you to encourage not just new sales but also repeat purchases from customers you've already spent money marketing to earn. Our team at Nuanced Media can work with you to create an effective email marketing campaign that draws people back to your site so you can sell to them time-and-time again. It is an effective strategy built on very specific steps but can prove to be highly effective at increasing your ROI.
Amazon Marketplace
It's difficult to build a successful business model just on traditional website eCommerce. Utilizing the billions of purchases happening on Amazon every day can help grow your business in various ways. Amazon Marketplace is an excellent place for your business to be – if you are selling products that fit the site's requirements. Our consultants for the Amazon marketplace work with you to develop everything from marketing concepts that reach millions to product listings that sell your products quickly and effectively. Allow Nuanced Media to provide you with the presence you need on the site.
Walmart Marketplace
Building your brand's awareness across several marketplaces increases your sales reach. At Nuanced Media, we work with clients across all spectrums providing superior strategies to stand out from the competition. Though Walmart is a large brick-and-mortar retailer, it is growing in popularity with eCommerce sales. More so, it has a wide reach of customers that may not be present on other marketplaces. Allow our team to work with you to create a successful strategy for reaching all of your clients.
Target Marketplace
When it comes to eCommerce marketing, the Target Marketplace is a place many brands do not put a lot of attention on – and that can be a mistake. Our team works closely with you to reach this exclusive group of customers, many of whom are not present on other marketplaces where you may currently have listings. Reaching this group takes a unique set of strategies designed to provide targeted messages. Nuanced Media will work closely with you to ensure you have the right presence on the site.
eCommerce Advertising with Multi-Channel
There's a lot that goes into eCommerce advertising with numerous marketplaces to consider. With so many strategies, it's difficult to not only remain on top of your game across all channels but also to ensure you are delivering a cohesive message across them all. It's that message that resonates with clients and encourages brand recognition. Our team at Nuanced Media works with you to create eCommerce advertising with multi-channel attribution, giving you the right focus for your client base and minimizing the costs of marketing across all platforms.
What Our eCommerce Clients Are Saying
Nuanced Media has worked with 150+ clients locally, nationally, and internationally. Hear what some of them have to say.
Hugh Garvey
President
at EOI Tech
I've had experience with many aspects of running a business, but never marketing, especially in today's environment. Luckily, I know Ryan, so when the time came to improve our market reach I turned to Nuanced Media. Frankly, as a small business, it was a fairly large investment for us, but Ryan's team worked to maximize the return on that investment. If you do a Google search for the services we offer, we are there front and center – the number one hit. You can't ask for better than that.
Jonathan Ross
Owner & Founder
of Greenline Goods
Having maintained an active Amazon seller account before coming to Nuanced, I was looking to keep up with the competition and make sure that my listings & pay-per-click campaigns were functioning at the highest level possible. Nuanced helped tremendously to optimize my seller account for profits. After 3 months of working with Nuanced, my profits increased 29% month-over-month and they helped to define and improve my branding, which allowed me to expand to additional sales channels. I have been highly impressed by the strategies Nuanced uses to keep Amazon sellers performing at the top of their game.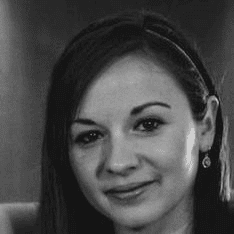 Natasha Berthiaume
Senior Brand Manager
at MOO
It's been great working with Nuanced Media so far. They're super knowledgeable and we appreciate their expertise and guidance. We're big fans of their agile ways of working – that's really valuable when we have so many different teams contributing to the success of getting our project live. They're also very approachable and friendly people, which is really important to us.